Corporate Profile
Introduction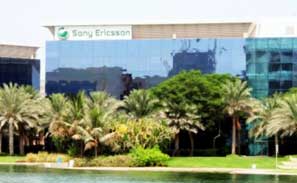 Acette® provides strategic consulting services, application integration services, technology solutions and value-added reseller services to banks and financial sector companies, industrial and trading houses and government organizations in Asia, Africa, Europe and North America.

Acette's services and solutions strategy is focused on operating for specialized sectors, such as the banking and financial services industry, where our core competencies reside. As financial sector clients are exceedingly demanding on the quality of domain expertise deployed on their projects, we provide our clients with teams of business and technology specialist consultants to meet the implementation and project management challenges to be addressed.

Most of Acette's senior management and consultants were previously technology managers and consultants for the financial sector, and we possess a wealth of sector specific experience in solution development as well as an excellent track record of successful IT project implementations. A knowledgeable team of consultants combined with access to a network of financial sector technology expertise and project management skills makes Acette unique in its niche market.

Acette has three distinct areas of activity, namely:
Solutions Development and Systems Integration
Consulting and Advisory Services
Reselling of IT Solutions and Products
Acette Technologies is headquartered in Dubai Internet City, where it is set up as limited liability company incorporated under the provisions of Law No. 1 of 2000 of the Emirate of Dubai and the registered office is located in Dubai Technology, Electronic Commerce and Media Free Zone.

Acette operates in various countries through its network of resellers, partnering firms and other group owned companies in India and the Sultanate of Oman.
Corporate Identity
The name Acette (aye~set) is derived from the terms 'ace', signifying expertise, and the encapsulating suffix 'ette'; read together to mean expertise encapsulated! The corporate philosophy at Acette is that its clients should derive value to their business from both domain knowledge and technical expertise encapsulated in Acette's services, solutions and products.